Purchasing a Boat? Start Thinking About Insurance
If you live in a coastal environment, chances are you might be thinking of buying a boat. Purchasing boating insurance is not quite the same as purchasing automotive insurance, and maritime regulations vary depending on where you live. For someone in the Wilmington or Wrightsville Beach locales, it's important to know what you're getting into before purchasing a boat.
Hard Facts: North Carolina Boating Laws
Contrary to belief, the state of North Carolina does not require boater's insurance for purchase. The only states that require boating insurance to purchase are Utah and Arkansas. For aspiring boat owners living on the Carolina coast, that might seem like a sigh of relief. But it's still a wise choice to have some sort of insurance. Marinas and privately owned docks will require you to have some sort of liability coverage to moor your boat with them.
Basic boating insurance covers two primary aspects of boat ownership: bodily injury and watercraft property damage. Property coverage does what you would expect it to, protecting your boat from theft or damage due to an accident. Bodily injury protects you and your passengers from physical harm that may come from boat usage.
Don't Let Figures Anchor You Down
Cost can be a primary reason why you might not consider purchasing boater insurance, especially if it isn't required. But boating insurance does not have to break the bank, and often ranges anywhere from $200 to $500 per year according to sources like Forbes Advisor. Other sources such as Ramsey Solutions include that boat insurance costs one to five percent of a boat's value. You might pay $2,500 a year to insure a $100,000 yacht, for example. Typically, this amount increases the more coverage you purchase. Factors that would increase costs include:
Value of the boat
The boat's length, age, and classification category
Engine type
Placement of anchorage
Location of boat use
Boating experience of the owner
Owner's past insurance claims
Knowing policy price is important because an owner should be educated on what they need and what can be omitted. Buying a boat doesn't have to equal a financial burden. Do your homework and ensure your insurance suits your needs.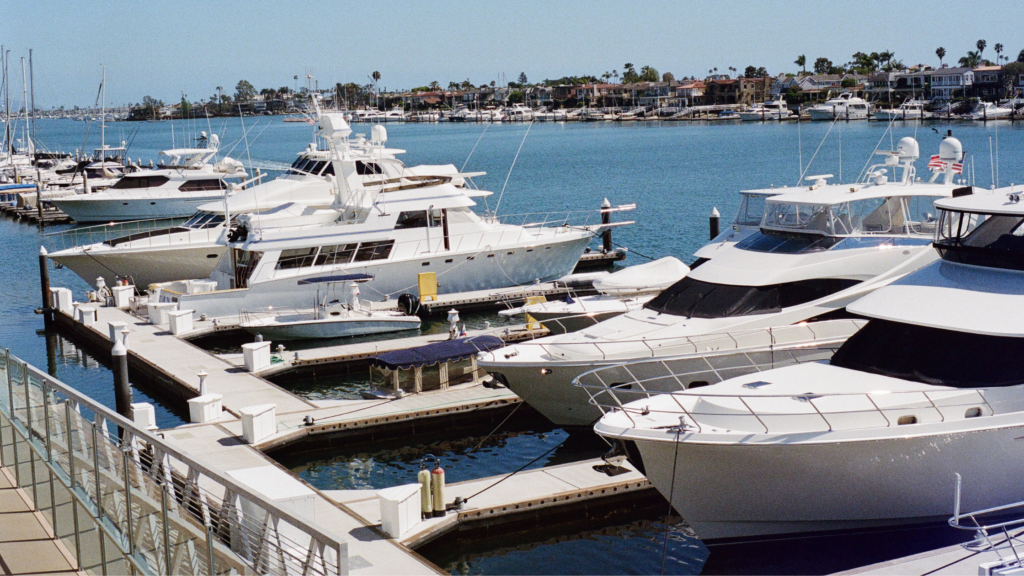 Do I Need Boat Insurance? The Bottom Line
While some states require boating insurance for purchase, North Carolina is not one of them. However, there are plenty of reasons why having coverage is important, such as:
Investment protection
Protecting yourself and your passengers
Cost effective
Total loss replacement
Environmental protection
There are a lot of important reasons to purchase boat insurance. In 2019 alone, Ramsey Solutions reported that $55 million in property damage was caused by boating accidents. Anything can happen out on the water and being prepared or covered properly can give you peace of mind while enjoying your boat. If you're a fan of personal small watercraft, kayaks, canoes, or paddleboats, home insurance typically covers these. This coverage also includes boats that have low-horsepower engines, such as Jon Boats. For anything greater than that, you run the risk of being held liable in an accident.
Boater's insurance also covers named storms like hurricanes unless stated otherwise in your purchased policy. It's important to note that boat insurance will also cover any damage to your trailer during transport, but not damages to another driver's vehicle. A boat that's in storage for the off-season is also still at risk for accident. Therefore, boat insurance is still needed even if your vessel is stored away for winter. Overall, the greatest determining factor here is safety, and what the boat owner is willing to risk.
The Huneycutt Group Insurance Agency Makes Protecting Your Boat Easy
It's important to have the right team to help you make the right decisions. The Huneycutt Group has been assisting boat owners in the Wrightsville Beach and Wilmington locales for over 40 years. As a family-driven agency, they insure all types of vessels from yachts to speedboats. Regardless of if you prefer to text, phone call, or face to face meetings, you can count on our team to take care of you. For more information regarding boat insurance, contact us today.