Coastal Carolina Beaches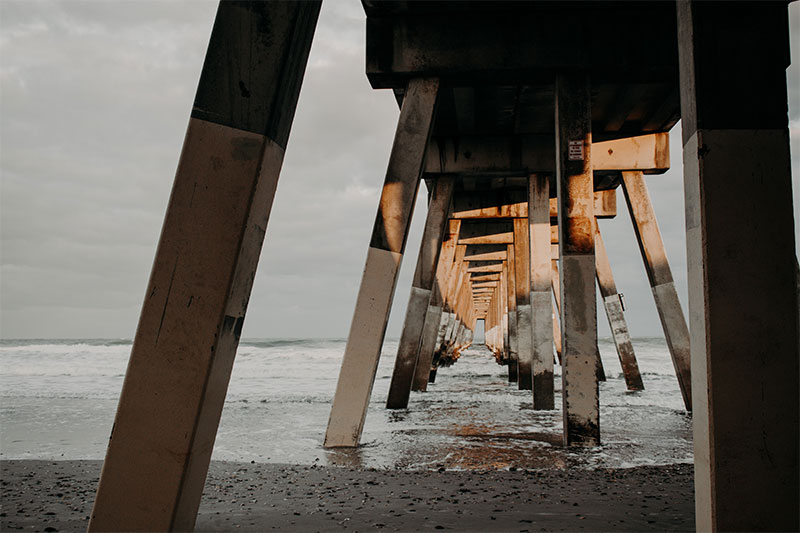 Wrightsville Beach, North Carolina
Composed of two major barrier islands on the Southeastern coast and covering a total of 2.4 miles Wrightsville Beach is known for its white sand beach and beautiful green ocean water. The town itself is located just south of Figure Eight Island and is separated by two major inlets: Mason's and Masonboro Inlet act as natural borders for the area near the Atlantic Ocean. The year-round mild temperatures range
from 41 – 84 degrees. Warmer temperatures lead to an active thunderstorm season in the summer, with hurricanes and tropical storms hitting their peak in mid-August to late October.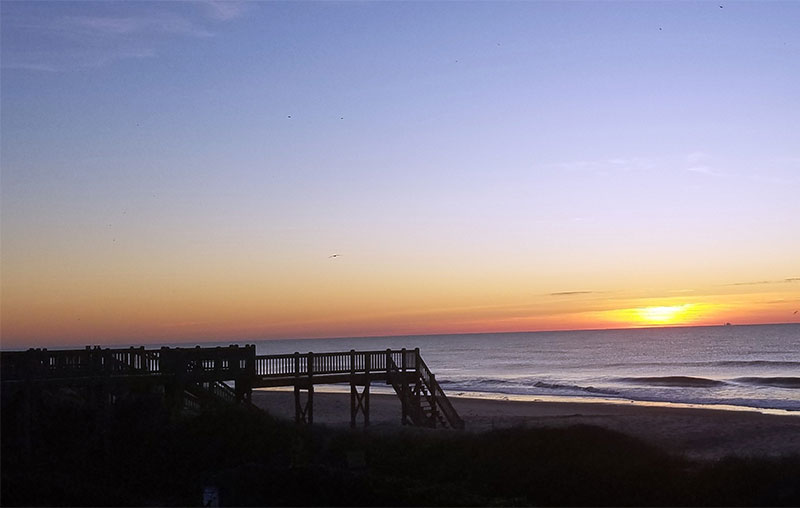 Topsail Beach and Surf City, North Carolina
Located north of Wrightsville Beach, and part of the same barrier island as Surf City, is Topsail Beach, North Carolina. Like other nearby coastal Carolina areas, this area is known for its sparkling green water and a tightly knit local community. For the locals here, there is no better reality than waking up to mild temperatures and the sound of the ocean waves. In 2020, the Topsail area, including Surf City, received nearly a quarter-billion dollars in storm damage reduction efforts. Warm waters off the coast also mean
that adverse weather can lead to dangerous storm surges that can wash away homes or cause untold water damage. Having smarter insurance in these coastal areas is a must for your peace of mind year-round.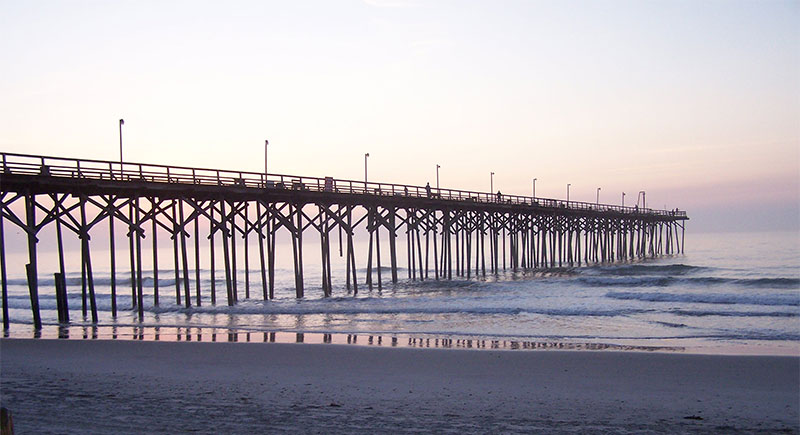 Carolina Beach, North Carolina
Just South of the town of Wrightsville Beach lies Carolina Beach, North Carolina. The town is known for its "old-time" charm that brings back memories of the earlier days of coastal living. Carolina Beach has a very popular and beautiful boardwalk, which is the home of several noteworthy shops that makes for the perfect summer getaway. Having your home on pilings or stilts is the not uncommon here, as well as boarding up windows and using sandbags during hurricane season. The Huneycutt Group has been serving the Carolinas for over 15 years, so you can better enjoy life in a coastal paradise.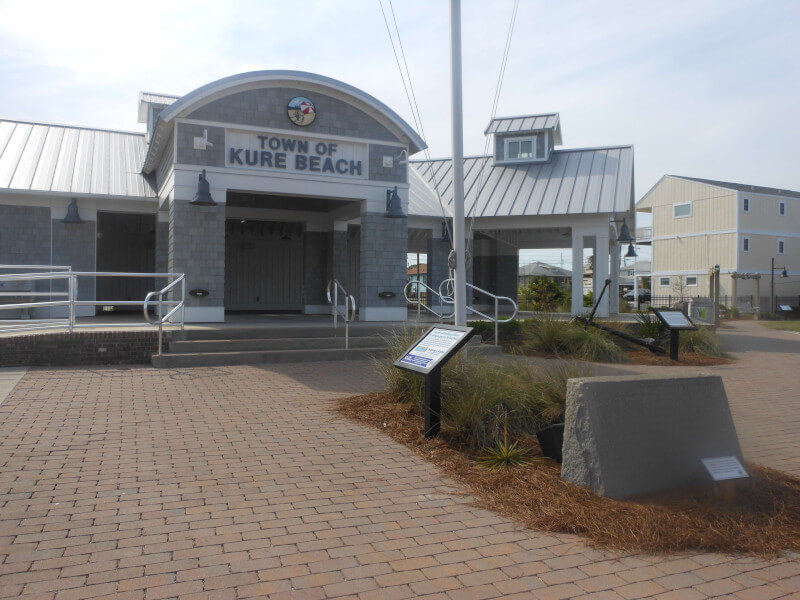 Kure Beach, North Carolina
This community is tightly knit and filled with residents who want a quiet beach life. In a small town that is known for yearly storms and hurricane activity, you need to be confident in your home, auto, boat and even flood insurance. Smaller resource pools and services (Fire, EMT, Electrical, etc.) mean that it pays to have coverage for your investments and assets. You never know when trouble will strike. Save smarter with The Huneycutt Group.
Cities
Wilmington, North Carolina
Located just west from Wrightsville Beach, lies the historic skyline of Wilmington. Wilmington, North Carolina has the highest population in the state by density, reaching 126,000 in 2021. The average population by density is 2,451 people per square mile. The city is known for landmarks of historical significance, such as the Cape Fear River, the Bellamy Mansion, Thalian Hall, and the Battleship North Carolina. Due to its high population, traffic accidents occur frequently. In 2012 alone, there were 3,528 traffic accidents. That is 10 car accidents per day, 68 accidents per week, and 294 accidents per month. Regardless of human elements, or adverse weather, The Huneycutt Group Insurance can help residents of the Greater Wilmington Area save smarter.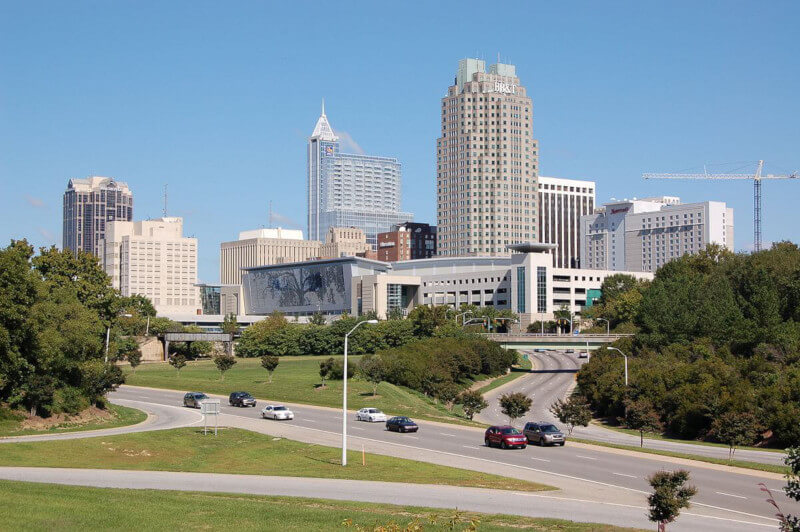 Raleigh, North Carolina
Known to North Carolinians as the "City of Oaks," Raleigh has been North Carolina's capital city since 1792. Named after Sir Walter Raleigh, the city has a population of 464,485 (as of the 2019 census) with a density of 3,234 per square mile. Raleigh is known for its large parks, cityscape, and thriving local scene filled with bars, the arts, and cultural expression. Part of what locals refer to as the "Triangle Area," Raleigh has become a thriving center of technology, enterprise, travel, sports, and education. In 2020, traffic accidents for the Wake County area reached 28,607 but topped 39,151 in 2019. Your home and vehicle are two of your biggest life investments and losing one or the other can be devastating for you or your family. This includes college students who have moved to the area for education. Find peace of mind with The Huneycutt Group.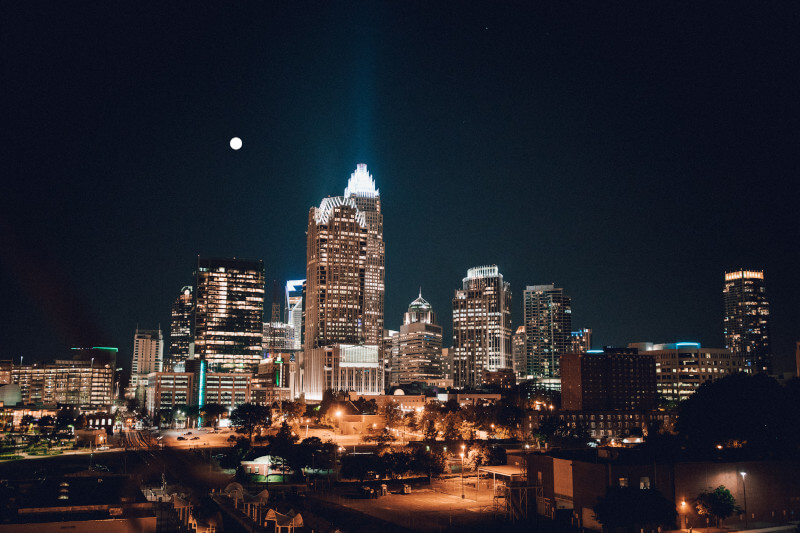 Charlotte, North Carolina
Originally named for Queen Charlotte of Great Britain, Charlotte is the most heavily populated city in North Carolina. The population census taken in 2019 reported an estimated value of 885,708 residents, making Charlotte the 15 th most populated city in the entire country. Located in the hilly Piedmont region like the nearby capital of Raleigh, Charlotte is known for several famous points of interest including the University of North Carolina at Charlotte, The Charlotte Motor Speedway, The Bank of America Stadium (Home to the Carolina Panthers NFL team), and Charlotte-Douglas National Airport (one of the busiest airports in the country). Charlotte is a sprawling center of industry with a population density of 2,882 per square mile. If you're looking to save with smarter insurance, The Huneycutt Group has helped thousands of people just like you.